Occasionally we will align ourselves with an organisation that provides an exceptional or unique service to jobseekers.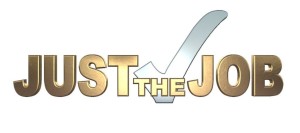 Just the Job is a TV series aired on TVNZ about young people finding out about jobs through firsthand experience, showcasing over 200 profiled careers in a range of industries.
Every week three different students try out jobs they are interested in. A mentor is on hand to provide information about the pros and cons of the job.
Check out www.justthejob.co.nz the brand new, interactive 'Just the Job' website. Designed for career-seekers and anybody looking for a career change, Just the Job may uncover just what you're looking for! Check back regularly as the video library grows week by week.
Just the Job is produced by Dave Mason Productions Ltd, www.davemason.co.nz